Ensar Industry
Turn-key installations of facilities all over the world, business partner of the food sector...
---
Established in 1995 under the roof of Saray Holding, Ensar Electronics and Mechanical Industry Inc. has been installing turnkey production and packaging systems for food companies in the fast-moving consumer goods sector with its high technology.
Ensar Electronics , carrying its domestic market to the foreign market with its expert staff and sectoral experience, is easily distinguished from its competitors with its price advantage and different designs.
Combining technology and innovation, Ensar Electronics produces production and packaging machines of Bisküvi, cakes, chocolate at its modern production facilities.
Ensar Electronics, which has installed more than 30 facilities in Turkey and abroad so far with its sectoral experience, continues its pioneering position in the sector with its expert R & D team and the advanced technology it has developed.
The institution, which works on innovative products in the field of mechanical electronics and software, adds value to our industry and our country with its projects providing added value and efficiency especially for the food sector.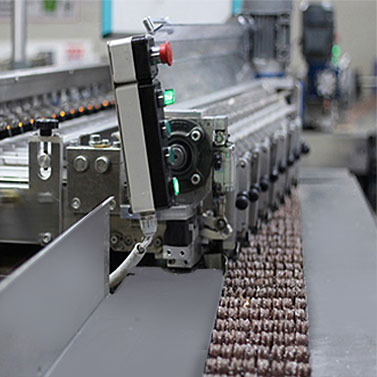 ---
For more detail www.ensar.com.tr