Saray Bisküvi
95.000 square meters of production and activity area in total. With a daily production capacity of 450 tons, the product range exceeding 400 types...
---
The flavor story which started in Karaman in 1961 and continued in 1979 with the production of guest candies, toffee candies, hard candies and Turkish delight continues as a registered brand Saray with its product range exceeding 400 that appeal to consumers' taste buds.
Having been a well-known brand name since 1995 Saray, as a brand with 36 years of experience in the industry with 56 years of experience in the sector, distributes happiness to consumers by producing Bisküvi, wafers, chocolate, cakes, crackers and confectionary.
Saray Bisküvi, which focuses its main objectives on human, innovation, growth, brand and supply chain fields; continues to make an impression today as one of the biggest companies producing branded products in the sector in Turkey. It brings innovative products that it produces in Karaman and Kirklareli plants, which are among the most modern and high-capacity facilities of the region and Europe using the world's latest technologies, to consumers in different markets.
The brand that succeeded in successfully carrying out the foreign market activities that it started by initiating the first export in 1987; exports Bisküvi, wafers, chocolates, cakes, crackers and confectionery categories over 110 countries.
With Turquality Support Program ,the first and only state-sponsored branding program of the world, that it was included in in 2015, Saray Bisküvi aims to become more active in domestic and international markets by strengthening its existing brand and institutional infrastructure.
Acting with an innovative approach, Saray Bisküvi continues to pursue its steady growth, which is achieved by rigorous work and quality production. By focusing on R & D work, it develops more natural, energetic, healthy, different and innovative products and put them on market.
Saray Bisküvi, which is sensitive to health with its products developed in the light of universal and scientific values, is the first brand in the sector to have the ISO 9002 quality certificate in its all five product groups.
Saray Bisküvi certifies all the quality, hygiene and food safety activities it carries out for its products with ISO, HACCP, BRC certificates.
Furthermore, the quality of all product groups is certified by Halal Compliance Certificate issued by TSE.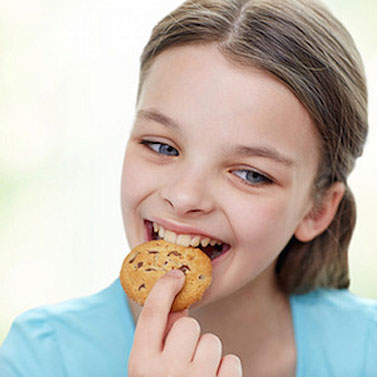 ---
Saray Bisküvi, with a growth rate of 82 percent in 2010 - 2012, became one of the 100 fastest growing companies in Turkey. With this growth, it was included in ""Turkey 100 Project"", which is carried out to draw attention to the fastest growing companies in Turkey on a global scale under the leadership of AllWorld Network and TOBB and with the support of the Turkish Economic Policy Research Foundation (TEPAV).
Saray Bisküvi, which produces at world standards, was deservedly awarded by many national and international independent organizations. Continuing its progress by following the innovations, the brand received the Consumer Acknowledgment Award in 2004 and the Consumer Quality Award in 2006. ""Choco Lips"" product, with its registered and first configuration in its category, received the Superior Taste Award from the International Taste & Quality Institute (ITQI) in 2014.
In November 2015, Saray Bisküvi registered its quality standards once again by receiving one of the most important quality awards in the world, the International Gold Star for Quality Award, which is awarded to leading institutions in the industry by Business Initiative Directions (BID), a specialized international organization for quality cultivating dissemination and sustainable growth.
In 2016, in the snack category of the 'Reputation and Brand Value Performance Measurement Field Survey' evaluated over 38 categories, Saray took its place among the first four brands.
For Further Information Visit www.saraybiskuvi.com.tr