Sami Özdağ
He is the Chairman of Saray Holding Inc. which produces products, solutions and services in many points of the world with its investments in furniture, technology, packaging, agriculture and animal livestock sectors, especially in food and energy; and employs thousands of people in its 15 affiliates in Istanbul, Karaman, Kirklareli, Düzce, Denizli, Kütahya, Ukraine Kiev, Switzerland Geneva and Saudi Arabia Jeddah.
Sami Özdağ was born in Karaman in 1959 and studied at Kale Primary School in Karaman, Aksaray Secondary School in Aksaray and Karaman High School. He left Selçuk Education Institute English Department in 1977, and he had to leave his studies due to the conditions of the time.
Özdağ, with the end of his school life in 1977, started his business life.

Sami Özdağ, one of the founders of Saray Holding Inc., has taken the leadership of Saray Bisküvi in the developing process starting from the lowest level since 1988 and succeeded in placing it among the top three companies in Turkey today with capacity, product variety and brand characteristics in the sector.
The organization under the management of Sami Özdağ established Saray Holding in 1996 to manage the companies in a more comprehensive and programmed way. Established in 1996, Saray Holding has been among the strong, serious, visionary, reliable brands of Turkey and the world with other companies in its field.
ami Özdağ has modeled a leadership that respects the environment, understands its social responsibilities, makes serving people a life philosophy, produces quality products with its principled work, manages thousands of jobs in very large facilities, and creates a wide market share in its sector. Sami Özdağ, who is a brave and broad-visioned person that embraces honest, principled, idealistic, disciplined work, has also taken part in many institutions outside the Holding and transferred his experiences to them.
Sami Özdağ, who closely follows the contemporary, modern, technological and scientific developments and cares about working in a team, ties his successes in the sector to be strictly loyal to these principles and application methods.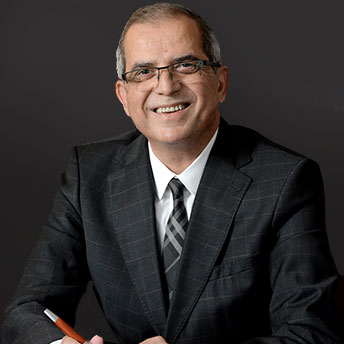 Özdağ has undertaken national and international duties like DEIK Foreign Economic Relations Board Member, Honorary Consulate of Mauritania in Istanbul, and Chairman of the Board of Trustees of SEKA-SAR Foundation.
Among the interests of Özdağ, who takes the principle of sharing, approaches social issues sensitively and participates actively in social activities to produce remedies for them, are photography, listening to music, reading books, doing sports, traveling and producing interesting projects.
The Chairman of Saray Holding Inc. Sami Özdağ was awarded with ""Superior Service Medal and Ratification"" by the Turkish Grand National Assembly Presidency Council on July 10, 2008 for his superior services to Republic of Turkey and its nation at international level, contributing to the promotion of Turkey, providing services for the welfare, education, happiness and social development of the people by carrying out social responsibility projects.
Sami Özdağ is married with 3 children.